Restaurant Activity Monitoring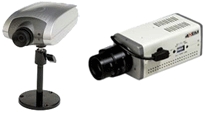 2020 provides leading edge online (web-based) video security and real time activity monitoring for the food and beverage industry. This amazing, low cost product can be used by businesses of any type.
2020's Video security and restaurant activity monitoring solution empowers you to see what's happening in your business at any time of the day, from anywhere in the world via the Internet.
Real Time Live Activity Monitoring
This live, real time monitoring system can be configured with an innovative PC-Video integration package that contains sophisticated motion detection and alerting features. This technology provides you with a far more cost-effective and flexible alternative to traditional (and expensive) surveillance products.
Restaurant Security System Features and Benefits
Match time-stamped images to employee transactions to increase cash security
Gain access to your surveillance system anywhere in the world via the Internet
Low cost alternative to traditional and expensive surveillance systems
Watch images in real-time using your browser, receive snapshots via e-mail or post the content to a website for later viewing
Archiving and deletion of data streams can be scheduled to occur periodically
No specialized viewing monitors are required
Can be used with or without our Restaurant POS product
Online Restaurant Activity Monitoring
Whether you are just 5 minutes away from your restaurant or vacationing 50,000 miles away, with 2020's monitoring system, you will be able to view exactly what's going on in your business, anytime, from anywhere. And As the saying goes, when the cat's away... With our real time, live web based solution, the cat is never away!
---
Call 1 (800) 465-2400 or Contact Us now.
2020 ITS Corp. © 2023