Product and Service Guarantee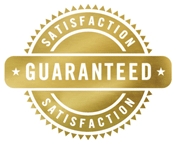 2020 ITS guarantees all products and services. If hardware or software applications malfunction during the warranty or extended warranty period (if purchased), we will replace or fix the appropriate component(s) as quickly as we can consistent with the level of maintenance purchased defined in the 2020 ITS Maintenance Agreement *. If any of our products do not work as described we will on a best efforts basis correct the issue to your reasonable satisfaction. Where 2020 ITS is not the manufacturer/provider of a product or service we assist our clients obtain warranty services and troubleshoot on your behalf. Plainly put, we want you to be satisfied and we will do everything reasonably possible to ensure that you are.
Sometimes bad things happen. Perhaps you deleted something that should not have been deleted. Perhaps a hard drive failed or a network cable is cut. Perhaps your PC becomes infected. We've had clients who were hit by lightning and needed a few monitors immediately replaced. Regardless of fault, we are ready to assist you 24x7, 365 days per year.
Our dedication to service and satisfaction and 24x7 support ensures your business will run smoothly, but when bad things happen, you can count on us to remedy the issue as quickly as humanly possible.
24x7 Support Guarantee
2020 ITS guarantees 24x7x365 support for our products and services according to each clients Maintenance Agreement *. All calls are managed on a priority basis by our National Call Center. We guarantee that when you need support, you will be able to contact us on a priority call basis!
* Maintenance agreements define the level of service including extended hours and priorities that our clients can expect. Services beyond those provided in the agreement may result in additional charges.
2020 ITS Corp. © 2023