Live Real Time Web Based Restaurant Applications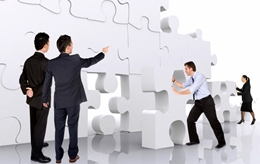 2020 ITS is recognized by the Restaurant Association and many major quick service food chains as a leading provider of web based restaurant business solutions. One of the key benefits of using a web based application is that the solution is accessible from anywhere. Whether you are at home, at your restaurant or head office, multiple people can access real time data and leverage the technology 24x7.
Imagine viewing how the restaurant is running by using 2020's virtual activity real time monitoring console. Imagine knowing what your labor cost is at this very moment. Or imagine knowing you are about to run out of a key stock ingredient. Even if you are on holidays 20,000 miles away from your business, you will appreciate the benefits of 2020's real time web based solutions.
Enterprise Class, 24x7 Access
2020's web based online restaurant solutions are what professionals refer to as "Enterprise Class Computing". 2020's services have been security audited, their load balanced, scalable, redundant network, switches, routers and servers are hosted on the backbone. This means that the service is dependable and reliable.
Browser Based Online Service
To use 2020 ITS services, you will need an account setup. Once established, you can access the online service using your browser. No software or specialized hardware is required. Just logon with your user ID and password and immediately start using the SSL based (secure) applications.
Trust the Restaurant Experts
Mark Thompson, (CEO) of 2020, is an industry expert about online web based restaurant applications. Mark has spoken at major industry related conferences about their online employee scheduling, recipe costing and restaurant back office web based applications.
Seminar topics Mark has presented include understanding the business case, focusing on customer service, balancing customer service objectives with financial objectives, tracking of staff competencies, all of which can be addressed using 2020's web based solutions.
---
2020 ITS will ensure your business data is safe and secure.
Call 1 (800) 465-2400 or Contact Us now.
2020 ITS Corp. © 2023